November 11, 2014
Please note: the guidelines below refer to the first version of the Vicious Worm. The new file is a self-extractable installation file, the program installs like any other windows program on your computer. Updated guidelines will be posted shortly.
You need a PC running with the Microsoft Windows operating system. It does not matter which version of Windows you are using.
The program is downloaded as a compressed zip file. You will have to unpack it in order to run the program. This is done by right-clicking the file, theviciousworm.zip, and select 'Extract files'.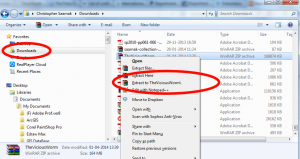 The program is extracted into a folder called TheViciousWorm -or if you chose to call it something else it will go there. Double click the folder to access the executable file.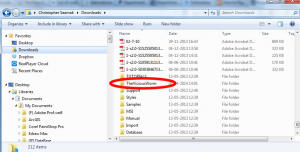 The program consists of an executable file (theviciousworm.exe). There is also a library containing pdf files called Books. It is important to keep the 'Books' folder as it contains reports, training manuals and other educational material accessed through the vicious worm program.
Once you have unpacked the program, your antivirus program might give you a warning such as 'dangerous software' 'malware' or 'your computer might be in danger'. This warning can be ignored! The Vicious Worm software is completely virus free!
The program runs with a screen resolution of 1024 x 768 pixels. Even if your screen is old, it should still be possible to run the program.
Currently the program will not run on Apple Macintosh computers, running with the Apple OS. This, as well as versions for tablets and smart phones is planned for, both Android and Apple.